When the clock struck midnight November 1st, we all experienced the great shift. Ok, technically fall ends December 21st... but you get the point. Putting away our pumpkins marks that special time of year when we can finally start anticipating the arrival of Snow. Not Jon, though we wouldn't mind that either, we're talking the fluffy stuff, the pow-pow. 
Some may call it irrational, we say it's just part of the lifestyle. In fact, this year we've already had a few teaser flakes, and Mt. Rose is already open so if doing the snow dance is wrong, we don't want to be right. The precipitation-anticipation is killing us, and you may be wondering if you're showing symptoms. That's why we've rounded up the 7 Signs You're Ready For Snow. 
Playing holiday music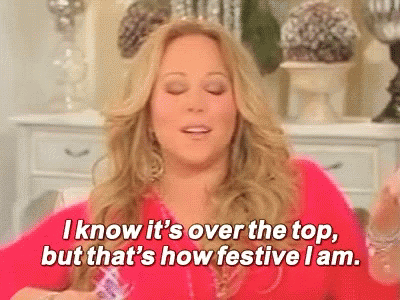 This one can be divisive. Some get over eager, playing jingle bells before the trick-or-treaters even arrive, but for the rest of us we see it as a chance to cherish the luxury of seasons we have here in the mountains. Plus, if you don't start toe-tapping and singing far beyond your natural vocal range to the iconic Mariah Carey classic, you may want to check your pulse.
Checking weather websites constantly
*refresh* *refresh* We live in the age of information so it's almost too easy to get up-to-the-minute weather updates online, no need to wait for the local weather man. Storm systems can change fast in the mountains and the waiting game can be excruciating so your go-to coping mechanism is perpetually checking multiple  sites for that little snowflake icon to pop up.
Asking everyone where they're getting their season pass
It is now standard for grocery store conversations to start "Hi how are you… where are you getting a season pass this year?". This crucial decision will separate the prepared from the left behind. True die-hards bought their passes long before the last snow melted, but for the rest of us, we have just a few weeks left before the prices go up and the snow begins to fall. Your FOMO is beginning to set in, and no one wants to be left out in the cold.
Posting pictures from last year #TBT
Feeling wistful, you start sorting through old pics, and let's be honest, you want to show off how much you #shredthegnar. This time of year the timeline begins to flood with pictures of goggles and flakes, causing confusion and despair… 'wait did it snow today??' only to spot the tell-tale #TBT and #FBF hashtags. But they say you should put into the universe what you want to get back, so why not throw out a little manifestation on the 'gram?
Pulling out the winter storage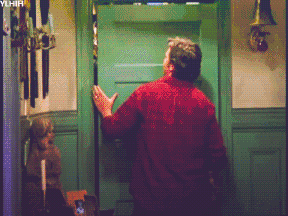 A sacred weekend ritual of mountain living is blasting music (hopefully Mariah) and pulling out all your boxes of stored coats, sweaters, boots, skis, and other gear. Once you've shaken out the dust, it's all about taking inventory, trying-on, deciding what needs upgrading, and swapping out the bathing suits and paddle-boards so that you're prepped and ready on a moment's notice.
Wearing entirely too many layers
Now that you have pulled out every sweater you've ever owned and studied the forecast showing a 10% chance of precipitation 3 days from now, you can never be too prepared. Perhaps you got a bit overzealous though, because now you can't move your arms and you're sweating profusely. It's not a bad idea though, as we've said before, layering within moderation is a key to mountain fashion.
Using weather as an excuse to go shopping
All those boxed sweaters smell a bit musty, and you're pretty sure a spider just crawled out of your jacket… And you miiiight have went a little too hard on the Halloween candy so with Thanksgiving just around the corner, those pants feel a wee bit snug. And how embarrassing would it be to take a *new* pic for the 'gram in the same jacket from your #TBT?? Listen to the voices inside your head whispering "upgrade your entire wardrobe". It's only practical.
You can start with this totally functional, but also cozy base layer. Our Tahoe U original logo long sleeve comes in white to match your manifested precipitation of choice. Printed on Tasc brand's Performance Bamboo Cotton, it's comfortable and versatile.
So patience young grasshoppers. The clouds are rolling in and we're waiting with you in solidarity. And we're not opposed to any additional rituals to get the flakes here faster.