We're not going to lie, summer in Tahoe is the best of the best. While we're sad we'll be stashing our paddle boards until next year, we'll let you in on a little local secret: every season here is the best.  
Here's five reasons we're grabbing life by the pumpkin spice and rejoicing.
Ch-ch-changes
Nothing frames our beautiful evergreen trees like a dash of color from their more leafy cousins. Mountain life is all about the scenery and it doesn't get more captivating than the yellow aspen leaves along the Truckee River. Plus have you jumped into a pile of leaves? Highly recommend.
Ben Hogan rounded up the best bike trails to check out the fall foliage for the Sierra Sun
Flannel AF
Whether it's on your back or in your bed, flannel feels like a nice warm hug. The classic plaid lumberjack staple looks good on everybody from Beyoncé to your favorite #vanlife Instagrammer. Plus, it's practical. Mountain fashion is all about the careful balance of prepared for the elements and a carefree attitude.
Did you know there are multiple types of flannel?
I'm a mouse, duh
Let's face it. When you think fall you think Halloween (after you get your PSL fix…) and once September hits your wheels are turning on the best costume ideas for you and your family. These days it's a competition to come up with the most original costume at the party, and you're already behind schedule. And here's the wrinkle here in the mountains: your costume has to go with your winter coat and snow boots because there's always a good chance the flakes will fly.
Elite Daily has some cold-weather costume ideas to help get inspired
Winter is coming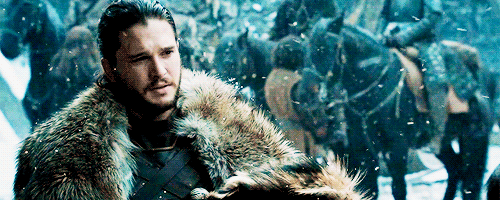 While we're all about being present… we can't help but feel the call of the mountain at the first sign of a crisp breeze. We might not be missing our shovel and the defrost button, but we can pull out our gear for tune-ups, ask our friends what passes they're buying and dream of hitting the slopes. We're so close to snow we can almost taste it...
Here's some of the passes available in Tahoe so you can start planning now.
All the better to fashion with
And the most important reason we're ready for fall is the fashion (obviously). We never met a scarf we didn't love, and the cashmere. Think of the cashmere! When you have more layers to work with, it's simply more opportunities to show off your fashion flair. Plus there's a chance the weather can fluctuate this time of year so layers are mountain survival 101. Whether it's an army jacket, a thermal, or that cozy sweater, we've got your layers needs covered.
Check out our latest blog on layering
As always, follow along with our fall adventures and latest fashion on social.