Original photo via Kevin Dietrich
We all know that the mountain living is easy (aside from that part about shoveling...). With natural beauty in every direction, outdoor activities year round, and a slower pace that gives plenty of time for enjoying the simple things, it doesn't get much better.
One mountain dweller takes rustic life to the next level, and that is our friend: The Bear.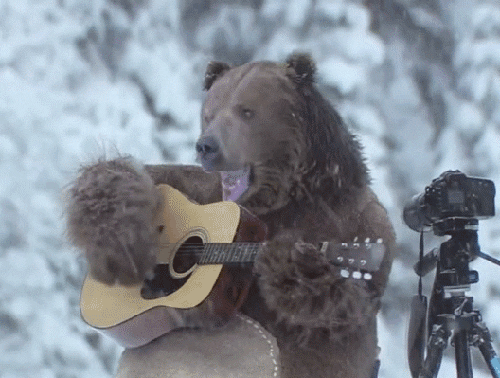 Ok, this guy *might* not be really playing the guitar, but we could be convinced. However, there are plenty of totally real ways our bear friends inspire us, from carb loading to sleeping all winter. Oh and that stylish fur coat.
Here are 10 Bears Who Are Living Their Best Life:
It's all about form and function. Not only is this hat stylish, it provides a protective layer!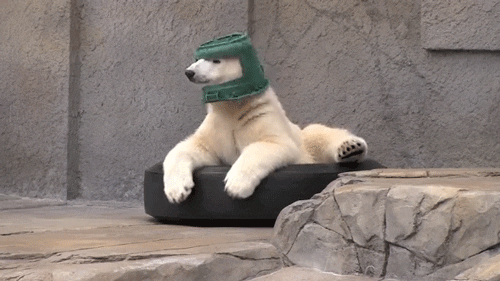 What is life without a group of friends to enjoy the journey? This fellow has his priorities straight.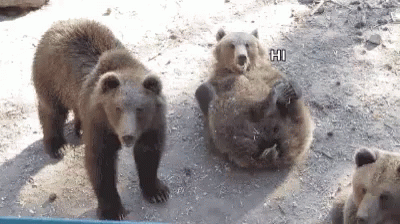 Know the importance of self-care. With all the activities around here, plus the altitude, take time to recuperate.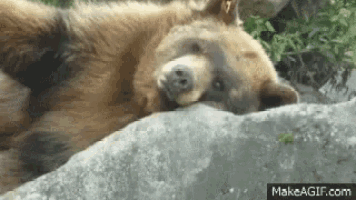 Not only is upcycling good for the environment, it can be fun too!
Send it isn't just a saying, it's a state of mind. It's all about saying YES to the call of adrenaline.
Foster creativity and independence at a young age. Go on little one, the world is your stage.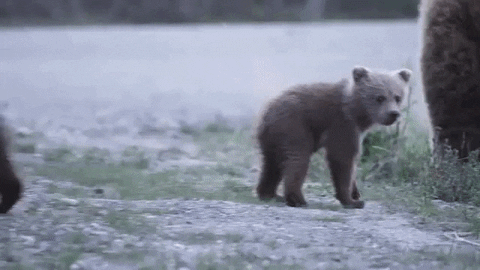 Do you ever feel an itch you can't scratch? Not this guy... make the most out of available natural resources.
All work and no play makes Fozzie a dull boy. It's all about balance.
Plus, sometimes playtime can be the perfect cardio. The key to fitness is to make it fun.
At the end of the day, it all comes back to family. There's not much a hug from mom can't cure.
So there are the bear essentials. We're thankful to our bear friends for this valuable wisdom, and for sharing this wonderful place we call home. We may not appreciate when they get into our trash cans, but we want to make sure we pay it forward to our furry friends. Please help us ensure that bears continue to live their best life by learning how to coexist. Learn more from the Tahoe Council For Wild Bears.
Our cover model is sporting the Tahoe U original Retro Mountain tee. Get a head start on after Thanksgiving shopping and enjoy our 25% Off weekend special. Use code PREFEAST25 at checkout. 
*Online only. Click on the link to have the discount applied automatically to your cart, or type in code PREFEAST25 at checkout. Limited to one use per customer. Discount available until 11:59 p.m. PST on 11/19/17. For questions please email info@tahoe-university.com
Stay up-to-date with all the latest from Tahoe University including sales and promotions, new products, events and local happenings, and more when you sign up for our mailing list.