 We all know what happens February 14th but do you know what happens on February 13th? What started as a funny fictional holiday in an episode of Parks and Rec has spanned a tradition IRL of ladies celebrating ladies. 
The fictional town of Pawnee isn't so different than our town of Truckee. A small, quirky town with colorful citizens and even a raccoon infestation hits close to home.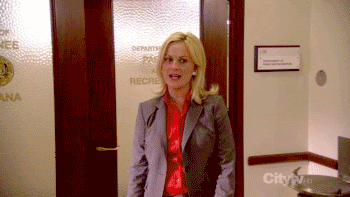 If you follow us regularly, you already know how we feel about Tom and Donna's motto of 'Treat Yo Self'. *whispers in your ear, buy that cashmere sweater... you earned it!*
And of course Ron Swanson's love for the great outdoors (and bacon) is something we can appreciate around here. 
But today is about the gals. Leslie started this day in 2010 (one of the most-watched episodes of all time), whether single or taken, to step back and celebrate with your ladies. "Lilith Fair, minus the angst" as Leslie says. 
Leslie celebrates her gal pals with personalized gifts, and as any Parks and Rec fan knows, Leslie gives it 110%. Her love for her friends, especially her best friend Ann, is something we can get behind (hint: here's some gift ideas for the Ann's in your life).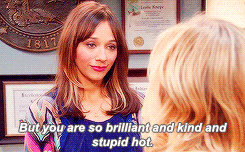 We're all for celebrating our female friendships, especially as ladies running our business together. Aside from being a supportive girlfriend, we especially love Leslie because she is a driven, passionate woman who *really* loves her town and just wants to make it a better place. 
So we tip our mimosas to Leslie and all of our Galentine Goddesses today and everyday. You make our community sparkle.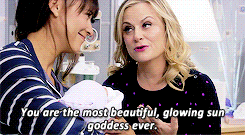 And guys, don't worry. We appreciate you too! We have awesome husbands, sons and friends that contribute support and creative ideas to Tahoe University daily. We included a few guy ideas in our gift guide for you too (plus we have an awesome TV in our men's section to hang while your gals shop)
Don't tell Leslie, but we're actually going to celebrate tomorrow with a Galentine's Sip + Shop event at our store from 5-8pm. Enjoy drinks, food, and obvi, shopping with your favorite gals. We'll have featured gifts at 14% Off plus an additional 14% Off our sale room. We hope to see you there! 
And make sure to stay up-to-date with more TU 101 lessons, events, discounts and promotions with our mailing list. You'll get a code for 20% Off just for signing up.